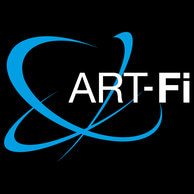 The withdrawal of any given smartphone from the market is the tip of an iceberg that impacts the telecom industry globally
A solution now exists, thanks to a new international harmonized standard coupled with ART-Fi's RF phasor technology enabling "RF performance and compliance by design"
The situation
France is one of the most active countries in the world for market surveillance of mobile telecom devices and networks, in regards to human exposure to radio waves, and as such it is an interesting test bed for cellular phones' SAR (Specific Absorption Rate) compliance
Every year the French national agency ANFR controls around 100 cell phones from some 30 brands (Apple, Motorola, Samsung, Xiaomi...) that are picked from points of sale in France and tested in an accredited laboratory in Germany
The challenge
Mobile phone manufacturers do their very best to test and certify cell phones based on current SAR standards and regulations and the corresponding test process and procedures. Market surveillance is based on exactly the same standards, regulations, test systems, processes and procedures. In spite of that, every year 10% or more of mobile phones in the market, including from leading brands, do not comply with SAR limits – this is according to ANFR.
For non-compliant phones, the solution required by regulators is to do an over-the-air software update that reduces emission power based on 3GPP protocol. The change in antenna transmit power will result in lower cellular performance causing customer dissatisfaction with the phone manufacturer's brand, the cellular network operator's brand, and increased customer concerns towards radio waves and mistrust towards regulators – as emerges from media coverage on these occasions.
In 2024 stricter regulations will be adopted in Europe, and progressively globally, that mandate the body SAR measurement distance to be reduced from 5mm to 0mm. Since varying the measurement distance from 5mm to 0mm increases SAR values by a factor of 3~4, virtually all handsets currently on the market would become "non-compliant" – if it weren't for a transition period for cell phone manufacturers to adapt their design and manufacturing processes.
The solution
The industry is acknowledging the existing gap and recognizing that the solution is to implement an RF performance and compliance by design strategy enabled by:
Measurement and tuning in production: comprehensive real-time RF measurement and testing with recording of DUT's full RF spectrum data (frequency and time domains: frequencies, amplitude, phase, frequency-time dependency) for traceability and fine tuning;
Measuring DUTs in their real intended modes: multiple frequencies transmissions, position and motion sensors activation, time average SAR algorithms.
Only ART-Fi's D-Phase® technology coupled with the new EN IEC 62209-3 standard provides the speed, accuracy, features, and RF data to implement such winning solution.