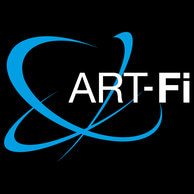 IMPLEMENTING DECISION WITH IMMEDIATE EFFECT PUBLISHED ON THE OFFICIAL JOURNAL OF THE EU
On 2023-01-12, the EU published on its Official Journal the decision, with immediate effect, for the harmonization of EN 50360:2017/A1:2023 and EN 50566:2017/A1:2023, referencing EN IEC 62209-3 and associated procedures as normative documents.
Products that have been designed, manufactured and evaluated according to an EN harmonised standard are ensured to be in line with the corresponding EU rules. In practice, this means that – through the application of the corresponding harmonised standard – the product is afforded presumption of conformity with the relevant European legislation.
ART-Fi, which initiated EN IEC 62209-3 in 2013, wishes to congratulate CENELEC TC 106X, all the wireless industry partners, and the EC DG GROW who supported this 10-years long process.
In the paragraphs below we answer the following questions:
What are the technology and regulatory reasons that led the EU to harmonise EN IEC 62209-3?

What are the consequences and benefits for the telecom industry?

What role did ART-Fi play in this context?

Why did it take 10 years to reach this milestone?

Why are older test and measurement standards unadapted to modern wireless technologies and are actually holding back the development of the wireless industry?
WHAT ARE THE TECHNOLOGY AND REGULATORY REASONS THAT LED THE EU TO HARMONISE EN IEC 62209-3?
The European Union's decision was made on both technical and regulatory grounds.
In the first half of 2023, the European Commission requested its Joint Research Center (EU Science Hub homepage (europa.eu), which mission is to "provide independent, evidence-based knowledge and science, supporting EU policies to positively impact society", to carry out a comprehensive study on IEC 62209-1/2 and 62209-3 standards for the measurement of the Specific Absorption Rate (SAR).
Here are some of its key findings:
A. TECHNOLOGY:
Older standards defining SAR measurement methodologies were based on conventional measurement systems (IEC 62209-1/-2, incorporated in IEC 62209-1528), using approaches developed in the 2000s, when the first rules on electromagnetic field exposure started to be applied.
Since then, many technological advances in the wireless communications sector have taken place. This has resulted in a new standard being developed by IEC in 2019 (EN IEC 62209-3).
Amongst the two measurement methodologies, EN IEC 62209-3 is found to be more efficient for the measurement of mobile communications devices using the latest radio access technologies as far as measurement time, realistic usage conditions and ease of testing is concerned.
B. REGULATORY
The new standard (EN IEC 62209-3) is less technology prescriptive, as it defines not only advanced methods using vector probes but also conventional SAR measurement methods (conforming to IEC 62209-1528).
WHAT ARE THE CONSEQUENCES AND BENEFITS FOR THE TELECOM INDUSTRY?
From its early days in the 1990's to today, the wireless telecommunications industry has gone through rapid innovation and several generations of devices and communications standards:
from simple-form factor, single-frequency, feature phones, to complex-form factors, multiplefrequencies, smart phones;

from 2G to 3/4/5G cellular technologies and networks, Wi-Fi, Bluetooth and so on
When it comes to radiofrequency emissions of wireless devices and antennas design, the challenges for R&D, manufacturing, testing and certification have increased exponentially over the past 30 years:
R&D teams initially designed mobile phones with a single, external, antenna; now they tightly integrate over ten antennas inside very thin and even foldable form factors;

in the past, manufacturing only required checking of single cellular antenna connected to the wireless network; nowadays manufacturers are required to test the performance of several antennas separately and collectively to support multiple transmissions for higher data throughput;

the number of tests required for certification per band went from approximately ten for a feature phone in the early 2000's, to several thousand for today's modern smartphones.
At long last... referencing EN IEC 62209-3 in the European harmonised product standards make it possible to use the state-of-the-art RF phasor technology to capture the entire characteristics of modern radiofrequency signals, to test modern wireless devices and antennas in their real intended mode of operation, accurately and in real-time, in particular in the case of multiple frequencies transmissions (5G NSA, Wi-Fi, BT...) which is increasingly the norm in 5G and upcoming 6G networks.
WHAT ROLE HAS ART-FI PLAYED IN THIS CONTEXT?
ART-Fi was created to help the wireless industry respond to the growing challenges of designing, manufacturing, testing and certifying wireless devices and antennas design, and for that purpose it innovated in two areas:
Technology: ART-Fi patented, developed and manufactures the radiofrequency phasor array technology "D-Phase" that can capture the entire characteristics of modern signals and thus assess both SAR and OTA parameters on the same platform;
Standards: ART-Fi kick-started the EN IEC 62209-3 in 2013, spearheaded with IEC TC106 support the publication of the first ever SAR state-of-the-art and inclusive standard in 2019, and together with CENELEC and EC DG GROW achieved the momentum milestone of referencing EN IEC 62209-3 in European harmonised product standards.
WHY DID IT TAKE 10 YEARS TO REACH THIS MILESTONE?
The 10 years-long process from 2013 to today has not been "a long quiet river". We would like to acknowledge and thank the vast majority of ecosystem partners (device makers, mobile operators, refurbishers, test laboratories, and national regulation agencies) who embraced this process.
However, ART-Fi and EN IEC 62209-3 also faced strenuous opposition from a few influential market actors who hoped, till the very end of the EU harmonisation process, to maintain the pre-existing status quo. Such continuing hostility choked competition in the market for testing and measurement systems and delayed innovation in the broader wireless telecommunications industry.
WHY ARE OLDER TEST AND MEASUREMENT STANDARDS UNADAPTED TO MODERN WIRELESS TECHNOLOGIES AND ARE ACTUALLY HOLDING BACK THE DEVELOPMENT OF THE WIRELESS INDUSTRY?
Older RF test and measurement technologies and standards were developed more than 20 years ago for simple-form factor, single-frequency, feature phones. Diodes were applicable for the simple technology of the past, now obsolete, however: these older diode technologies are limited to only measure the amplitude (root-mean-square) of electric signals; they cannot discriminate signal frequencies nor analyze the real spectrum for modern devices in their real intended use conditions; and their slow response time make them unfit to monitor and assess modern modulated signals. In other words, diode-based standards and test systems (whether single-probe or array) are not suitable to be used in Europe, based on the European Union guidelines for harmonized standards.
Indeed, the EU emphasizes technology neutrality and performance orientation in its regulations and standards: they should not favor or discriminate against specific technologies or solutions. Instead, they should be formulated in a way that allows for innovation and competitiveness among different technologies meeting the same fundamental objectives.
Also, EU standards and regulations emphasize the intended use of products. The requirements are consistently tailored to address the specific considerations that may arise with different types of products and their intended purposes. This ensures that standards are appropriate and proportionate with the products in question.